NEW PRODUCT - 1GZ-200 TWO FUNCTION CULTIVATOR
We developed one new product - 1GZ-200 two function cultivator. This machine is with multi-purpose and high efficiency and has the advantages as follows:
1) This machine can be a hauler with the opening platform, the user can transport the grain bag or others by this. The transportation loading area is up to 7㎡ at the maximum.
2) You could fold the platform and fix the rotary for cultivating , and the tilling width is 2 meter, adopt specially designed blades for plowing and pulping. Three-point suspension is used for connection points, it is easy for hang other farming machinery.
3) We assembled with 500x90x53 rubber track, the ground clearance of the gear box is 40cm, width of inner distance is 58cm which is suitable for the muddy fields in Indonesia.
4)The working efficiency for tilling is 0.2ha/h---0.35ha/h, 1.6ha-2.8ha/day (8 hours), and the fuel consumption is 22.5L/H.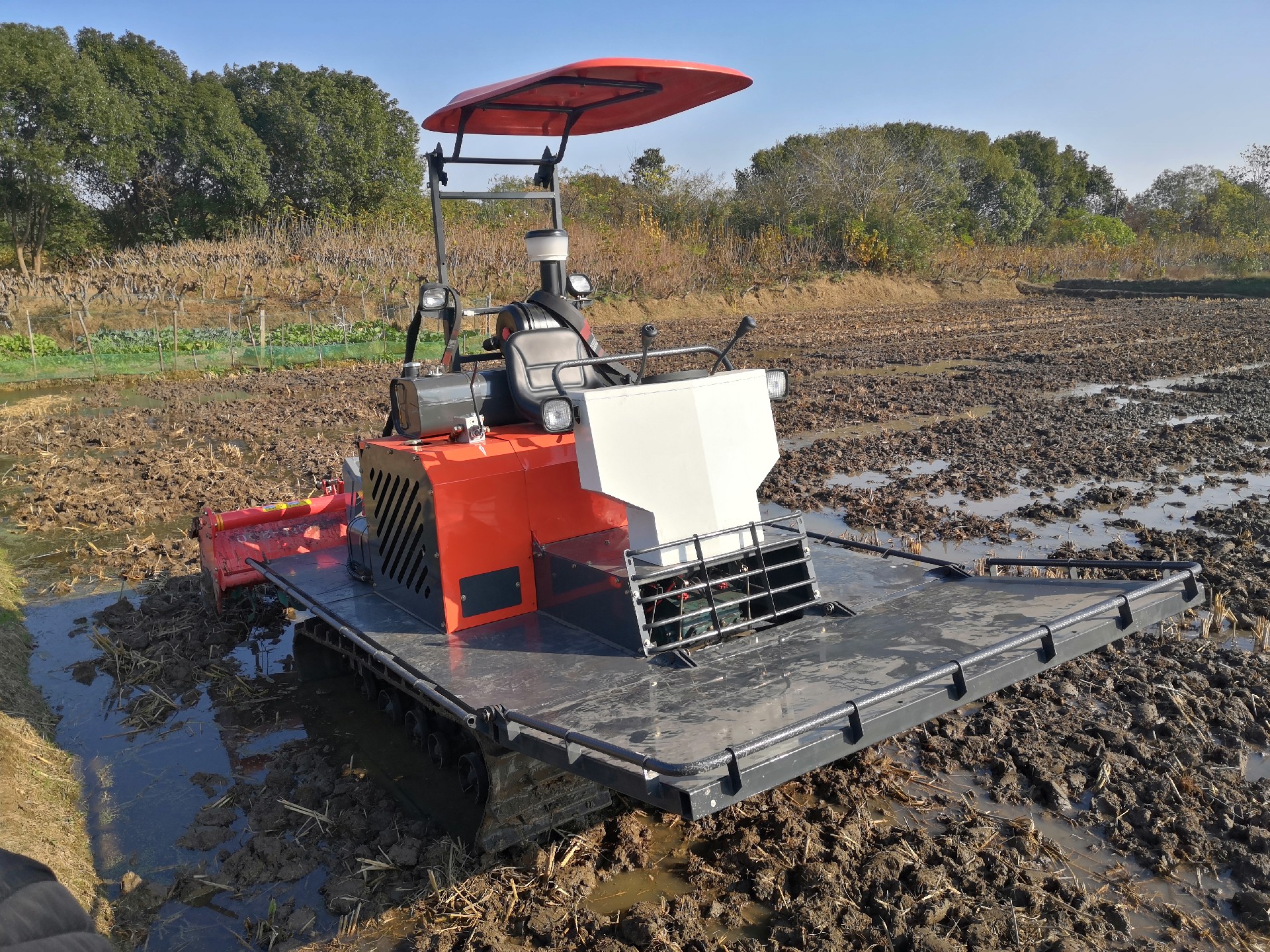 This machine had been improved for three times. At the beginning, the machine only for transportation, we exported 5 sets to Indonesia and 5 sets to Sri Lanka, and improve the machine after we got the feedback. Then, we improved to HST type, and the HST is Weifu brand which is sino-foreign joint venture. We are confident that this machine can be accept by the market now.
More details for the product: http://www.suntec888.com/?cultivator/29.html